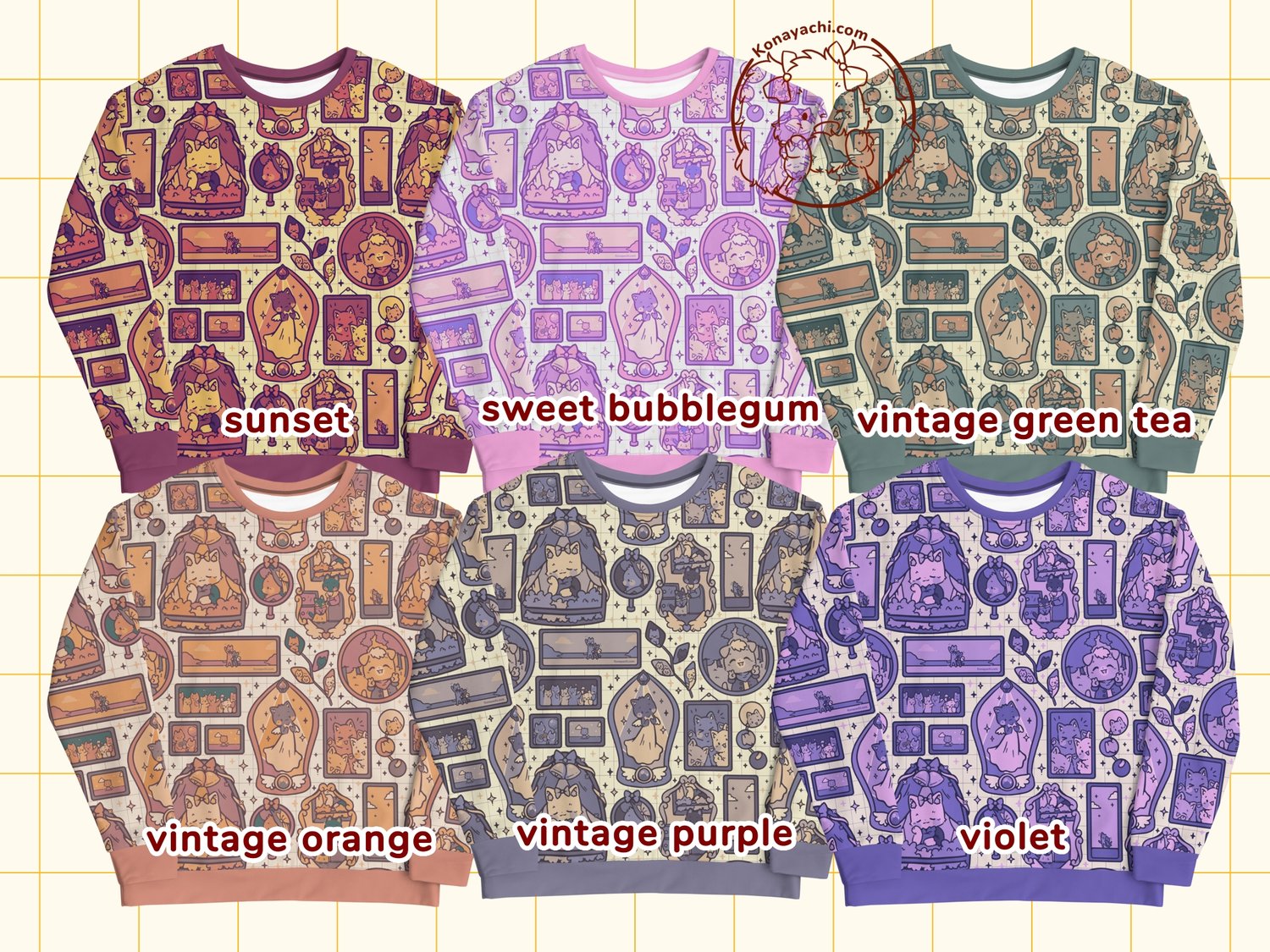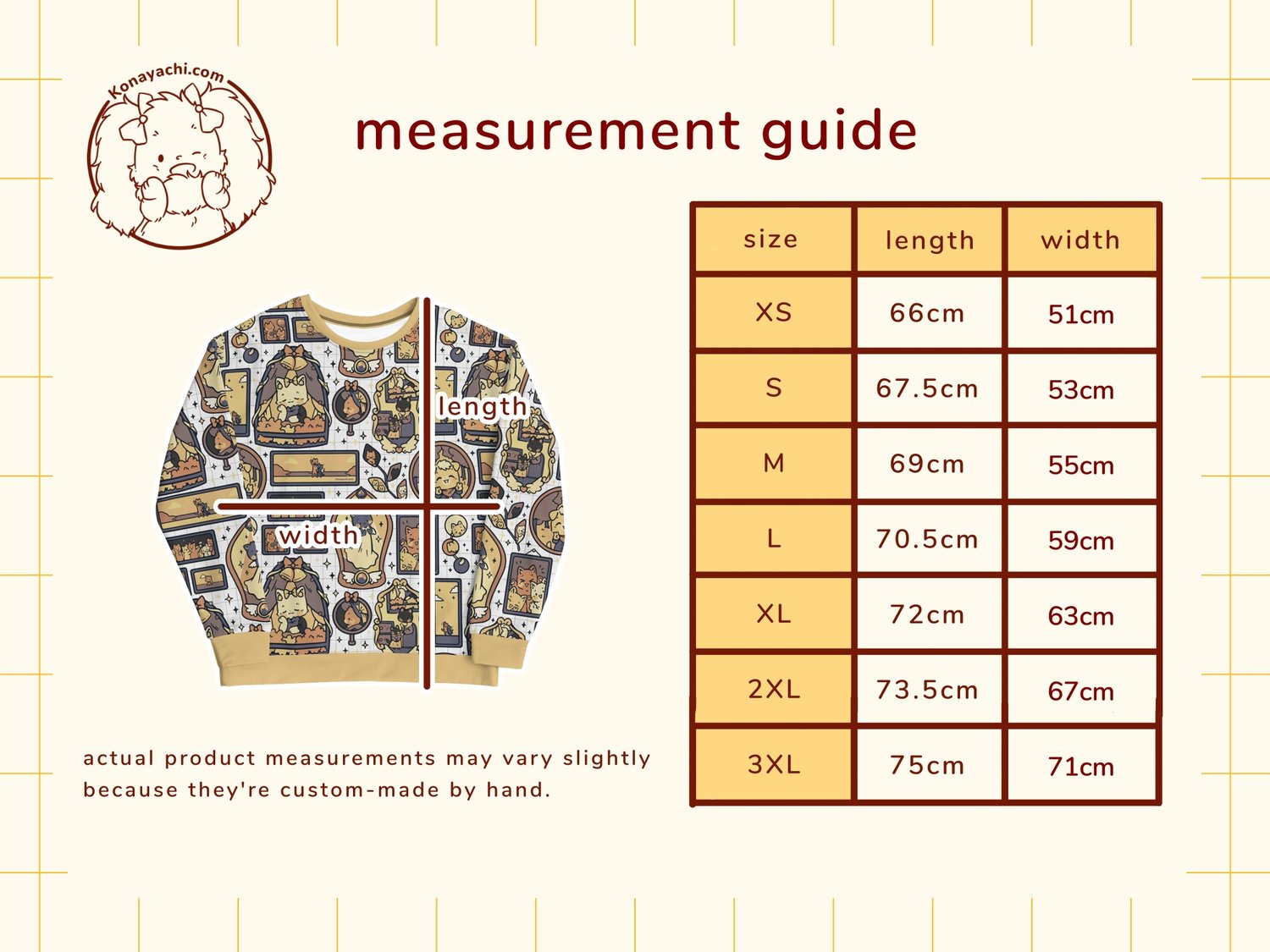 [Made-to-Order] All-Over Print Unisex Sweatshirt - Cats in Frames
On Sale
Bring all the cute cats in frames with you, with this super-cute all-over print unisex sweatshirt. 🐱
18 colour variants available: Autumn Gold, Blue Sky, Emerald Green, Lineart, Monochrome Grey, Moon, Pastel Orange, Pastel Purple, Rainy Blue, Salmon, Sepia, Strawberry, Sunset, Sweet Bubblegum, Vintage Green Tea, VIntage Orange, Vintage Purple and Violet.
Product details:
Soft and durable cotton-feel fabric outside
Brushed fleece fabric inside (fuzzy!).
70% polyester, 27% cotton, 3% elastane.
Unisex fit (does not stretch much, consider upsize if you don't want it too tight).
Overlock seams.
This item is made-to-order, a print partner will fulfill and ship the order on my behalf.
If you have any issues, let me know!