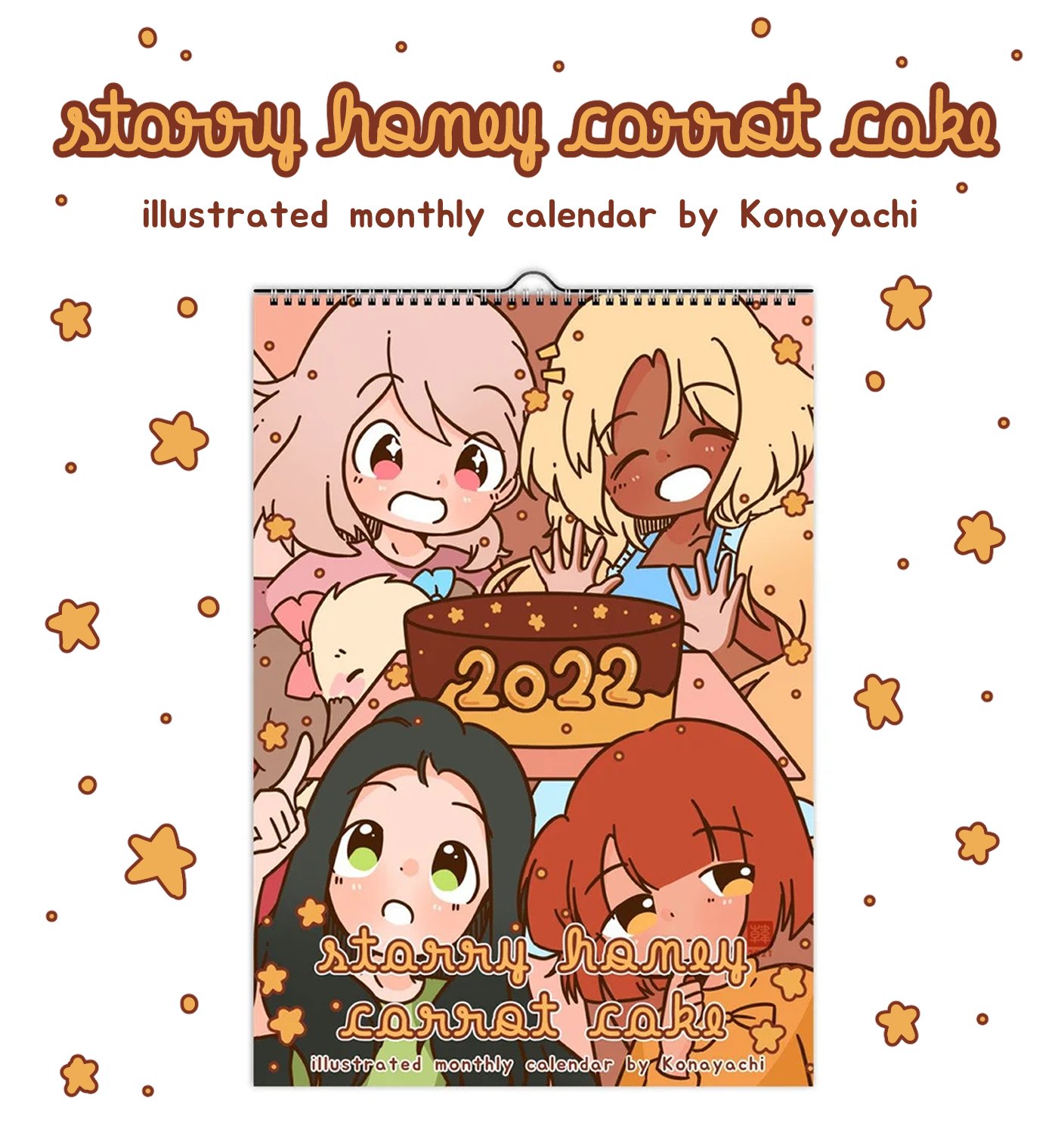 Wall Calendar - 2022 / Starry Honey Carrot Cake
Sumi baked a fresh, yummy starry honey carrot cake for tomorrow's tea time! When she left the cake alone in the kitchen for a few moment, she returned to find that somebody took a slice of it! Chika, Lulu and Ellie wanted to cheer Sumi up in any way they could. In the end, it all went well and everyone ate the cake happily. But, did anyone ever find out who ate the cake?
☆ヾ(*´・∀・)ノヾ(・∀・`*)ノ☆
My 2022 themed illustrated monthly calendar contains a continuous, sequential simple illustration of a small café lounge, tended by Chika, Sumi, Lulu and Ellie with their pup Kitty. Discover what happened with the starry honey carrot cake as you flip the monthly pages!
Content:
1 cover page
12 inner pages (printed on both sides)
1 blank page
Calendar starts from Monday, highlighted weekend dates
Features:
Size A4 (non US/CA) or Letter (US/CA) vertical orientation
250 gsm / 100 lb semi-glossy silk paper
Hanging hook for hanging calendar flexibly
Sturdy wire-binding